Synopsis
'I will always take care of you'
My pain started when I was just ten years old, it was the day my mom got that dreaded phone call. Life has never been the same….
'I will always protect you'
I am all kinds of broken….
I have known Logan White since forever, he is my brothers best friend and my secret protector. I used to have nightmares that drew me into a dark place and when the nightmares got too much, Logan was by my side. The nightmares are few and far between now, but my life is centered around the tragedy of my past.
Logan is the definition of 'man whore', with girls lining around the block to drop their panties at the click of his fingers. But after an unexpected moment things change. Now Logan is somebody else; hot, sexy and so damn delicious and I want to know him. Desperately.
But then there is Angel Walker who is far from the angelic nature of his name, with eyes so hypnotic that I lose my inhabitation's just by staring into them. But he is a broken man who just screams sin. He doesn't want to protect me or care for me, He just wants me.
Do I want the man who can cut through all of my pain or the man who could cause me more?
Fists will fly, hearts will shatter and desire will be fueled.
Ena's 5 Star Review
Holy mother of all cliffhangers – this one is brutal – but the story is soooo worth it. I knew it was brutal before I started reading this story so the whole time while reading it I was scared to finish and basically looking like this….
Let's start with the storyline and then we can dig into the characters for a bit. So we have our leading lady, Neva, who is typically college girl trying to have fun and live a carefree life but carries around the baggage that attached to her 10 years ago when her dad was killed in a car accident by a drunk driver. Suffering from night terrors and trying to fight off her demons she only has a select few people that know the real Neva, her demons, her struggles with everyday things like riding in a car, and her nightmares. Her older brother, Tate, who would kill for her, her best friend Low who loves her but has no problem telling her like it is, and her brother's best friend, Logan, how has rocked Neva and soothed her during her dark times for the last 10 years.
Neva wants more, a new life, a life where she isn't the broken Neva but strong and independent. This is where the story gets interesting so we have Angel. Yes Angel is sexy as sin and seems to genuinely like Neva. He will do anything to put a smile on her face and worships the ground she walks on. Neva is drawn to him because he doesn't know the broken her, she can be anyone she wants to be and the heat and passion that expands between to the two she can't deny. So what happens when feelings that have always been there but have been buried come to the service and you are faced with your very own little love triangle?
Neva has been in love with Logan for as long as she can remember – but he is a playboy, a Casanova and she isn't sure her heart can survive Logan, but with just 1 kiss it starts a whirlwind that ignites the longing and passion that has been there for years. They try and keep their distance from each other but after failing miserable they give in to their needs and wants and when they finally came together I was all….
Oh but then things happened and the indecision from Neva was really starting to piss me off. That girl had me all over the place during this read. I was screaming and yelling at her not to break his heart but she was scared because Logan knew her – the real her. When she was going back and forth, Logan, Angel, Logan, Angel, Logan, Angel I really wanted to….
But S.K. doesn't stop there, nope……She brings us a book about a love triangle (which I love) with a twist, but also I don't remember ever really feeling like this towards 1 of the male characters – in the beginning I was kind of turned off by Logan but the more and more you got to know him during this book the more you fell in love with him. He has always promised to protect and care for Neva no matter what. He has my heart and I need more of him. My heart broke for him time and time again and at one point – one chapter was my undoing and had me…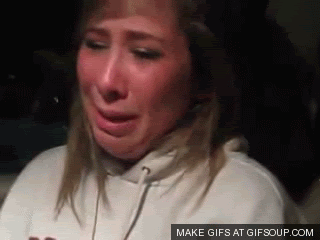 You know what they say about demons and the past right? It always comes back to haunt you and bite you in the ass when you least expect it. There was a twist that I didn't see coming – something so dark and so sinister that my heart fell out of my chest and I was left wiping my jaw off the floor. Who can Neva trust? Will it be too late for anyone to save her from her own past and her own demons? Or will her past finally swallow her whole and finally consuming her so much she is left in darkness……….
Okay S.K. so I love you and I loved Finding You – I really need Finding Me – now so pretty please with a cherry on top and nuts, whipped cream, hot fudge sauce, and whatever else you want bring it to me soon!! I am not above begging and I think I speak for a lot of people that read this book we are on our hands and knees begging you to bring us Finding Me.