First was The Wild Ones. Now, the next book in M. Leighton's Wild Ones series…
How far will a good girl go for the bad boy she loves?
Laney Holt is a preacher's daughter. A good girl. Her only goal was to get married, have babies, and live happily ever after, just like her parents. Only that didn't happen. The two people closest to her betrayed her, and Laney's dreams came crashing down. Now she's left with an empty space she doesn't know how to fill. Until she meets Jake Theopolis, a daredevil with a death wish who has heartbreaker written all over him.
Jake has no interest in thinking beyond the here and now. All he wants out of life is the next rush, the next "feel-good" thing to keep his mind off the pain of his past. His latest rush? Showing Laney there's more to life than being a good girl—and that going bad can be so much fun. Her only concern now is how she can ever hope to satisfy the wild side of a boy like Jake. She's looking forward to trying. And so is Jake.
If you love The Wild Ones, you'll be just as wild for M. Leighton's Bad Boys series which includes Down to You, Up to Me, and Everything for Us.
4 1/2 Star Review
Laney Holt is the preacher's daughter a good girl that has always done what has been expected of her. Never living on the wild side and always being safe she finds herself wanting to live on the wild side after finding her finance in bed with her best friend.
Jake is the bad boy firefighter, the one your mother warns you about and the one your father has a loaded shotgun in the closet waiting to use on him. He is a heartbreaker and a bed hopper. No commitments, no strings, just easy and fun sexual encounters and never twice with the same woman.
Laney meets Jake….
Jake meets Laney…..
BOOM EVERYTHING CHANGES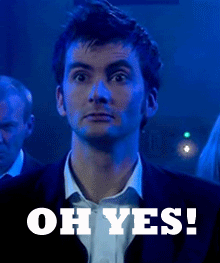 Once Jake and Laney meet and after realizing this was not their first initial meeting things start getting crazy. Lust and desire is thick in the air around them and soon a friendship forms. Wanting to keep each other in their lives they agreed that sleeping together would never be good. I found myself wanting them to finally give into their desires and ravage each other but glad they didn't. Their friendship meant more to them than that.
Their friendship progressed at a great pace in Some Like It Wild which had me feeling connected to these characters and what they needed. They both have a haunted past that they are willing to share and the anticipcation of knowing that their pasts will come up left me on the edge of my seat. M. Leighton had been feeling eager for them to get everything out in the open. I wanted them so badly to lay everything out on the line and just….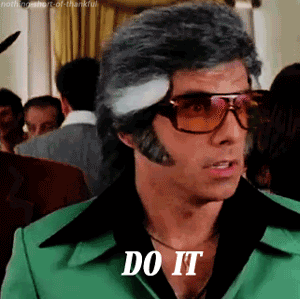 You could see the feelings grow between them and smell the fear of acting on those feelings knowing that they are both not willing to keep anything long term. After finally succumbing to their desires I was all…..
And then once everything was going along smoothly – they finally admitted there was something between them. BOOM Ms. Leighton throws me a curve ball that had me fuming. I was seriously like…
And Mr. Bad Boy Jake found himself in time out for a long while. My heart broke for Laney at the reaction Jake had and when she had to endure something she had endured in the past my heart literally fell out of my chest. Sometimes it takes almost losing someone to realize what they mean to you and this is exactly what had to happen for Jake to wake up and realize his true feelings for Laney. But when the damage is already done is it too late to win her back?
When Jakes job brings him face to face with Laney after weeks apart can Jake get to her in time to save her and let her know exactly how he feels and what he wants or will the fire consume them both and burn the love that was built around their friendship? Can Jake save her in turn save himself?
M. Leighton never seizes to amaze me. Some Like It Wild was a masterpiece story that was all things wild and sexy. An easy fun loving read that you do not want to miss out on. M. Leighton will take you from one emotional to the next and gives you everything you want and need in a romance novel. There is angst, love, fears, anticipation, and so much more all wrapped up in a wonderful story. The only thing this book is missing is you reading it – so what are you waiting on? Grab Some Like It Wild and live on the wild side!