Joseph Starling Jr. was in the right place at the right time. It didn't take him long to discover his particular talent. He knew how to make a woman feel good. If she wasn't screaming out his name, purring like a kitten or clawing at him like a lioness, he had failed. Mediocre was not a word in his vocabulary. Her enjoyment was so important to him that his own pleasure was a secondary concern.

Faith Graham was nothing like the women he was required to date as an escort—it was what he liked about her from the first time he saw her. She was imperfect and insecure. Her hair was a bit on the wild side, and her clothes were slightly rumpled. But her curves! They were alluring. She had curves where most of the elite clientele he mingled with had straight lines, and not an ounce of softness to be found. Shocking him to his core, she didn't want anything to do with him.

Joe had always thought that working as an escort for Perfect Ten was a dream come true, but he was beginning to wonder if there was more to life than raking in the cash and having his pick of women on any given night. Could he start over with a new direction in life, or was he already at the age of twenty-six too jaded? Was there more out there for Joe Starling or was he destined to be a boy toy at the whim of any woman rich enough to afford him.
AMEN AND….
FINALLY…..A book about a real woman with real curves and few extra pounds. Can I get a…
Thank you! Thank you! Thank you! Michelle for giving us a book about a real woman finding real love with someone whom she thinks is way out of her a league. A man that not only has the body of a God but can look and appreciate a woman who is well basically a woman. Who looks at the few extra curves as more softness, a man who not only loves how she looks but is always walking around sporting a stiffy just thinking about her.
Faith is a size 16 woman who doesn't date, well successfully anyway because she doesn't love herself, she hates how she looks therefore she can't possible understand why any man would want her. Let's face it ladies we have all been there before, we have body issues, right? All of us and I think Joe Starling (our leading man) would look at every single one of us and tell us to get the hell over it! We are beautiful, inside and out. Amen!
With her sister's upcoming wedding, Faith is dateless and it's the bright idea of her closest friends that she needs to hire an escort, one that will leave her sisters panting for. Oh and have I mentioned not only her sisters but her mother, well putting it nicely they are grade A stuck up bitches that walk around thinking they are better than Faith because of their dress size. Faith's family, minus good ole' daddy, infuriated me to the point where I wanted too…
In walks Joe Starling…Give me a minute while I compose myself…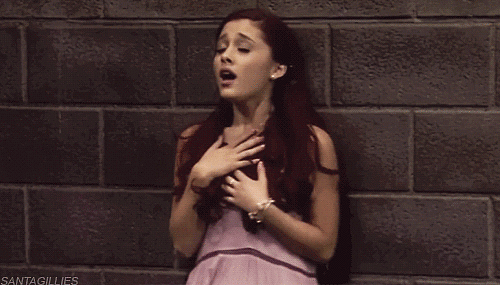 Oh I loved Joe! So will you! Why, you ask. Well because he is sex on a stick and he falls for Faith just the way she is. He loves her curves and her softness; he doesn't want to change her in any way. She is absolutely and utterly beautiful to him and he doesn't try to hide it. He is proud of who he is falling for and wants the world to know it. Joe is not only drop dead sexy but he is passionate and romantic and swoon worthy!
Faith's opinion about herself sometimes though made me sad, because she truly felt that she didn't belong with someone like Joe. I guess after all the years of getting put down by your own family played a major role in her self-confidence but with the encouragement from her best girlfriends she decides that she would give Joe a try but after he quits dating other woman for money. She won't let herself fall for a man who has that type of lifestyle. She is a strong character because there were times when I was her number #1 cheerleader…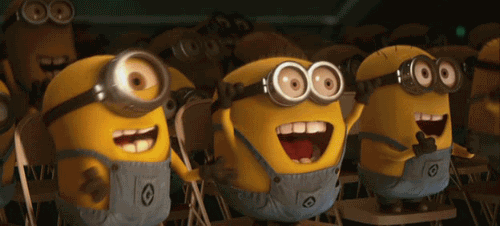 But than other times I have no clue how she had the will power to stay away from that man because I would have been all like…
So things are going great right? Well there are defiantly obstacles these two have to make it through in order to have a life together. Some are big and some are small. It's not all roses and sunshine. Faith needs to learn to love herself and accept that Joe is falling in love with her, however, that is easier said than done. Follow the journey of Joe and Faith and find out if their connection is a Perfect Ten.
Great job Michelle! I can't wait to read more of your work.