We're thirteen girls, captive, slave to our master. 
A master we've never seen.
Obedience will become all we know in our shallow existence. It is the only emotion we're permitted to feel.
When we're bad, we're punished. When we're good, we're rewarded. 
Our scars run deep. Yet we survive, because we have to… 
because HE teaches us to.
All of us are special, we feel it with everything we are.
He has us for a reason, but it's a reason we don't know.
We've never seen his face, but we know that something deeply broken lies beneath the darkness. With every touch, with every punishment, we know it. 
Then something changed. 
He showed me who he truly is.
Now I want him.
I'll go against everything I know to be with him. 
A monster. 
My monster. 
Loving him is a sin, but a sinner I am. I won't stop until I see every part of him. Even the parts he keeps locked deep down inside. 
I am Number Thirteen, and this is my story. 
No one said it was pretty, or right, but it's mine.
HOLY MONKEY BALLS ON A STICK – BEST READ OF 2014!!!!
When I first read the synopsis for this book I was hooked. I had to own this, read this, and breathe this book. So it came to no surprise when I received the email about getting to review this book there was only one thing running through my mind….
The pull this book had on me was instant by the end of the first page I was already pulled into this storyline and after reading up to chapter 2 I was hooked. I couldn't pull my eyes away, there was utter excitement at first and then it was BOOM…..
The storyline was dark and raw and had me question the sanity of a certain character. Like nothing I have ever read before I think that was one of the main reasons I was so drawn to this story. It was different and so well planned out that it had me continuously flipping page after page – dinner be damned. There were so many damaged characters in this book that my heart was breaking for them. In the beginning I was utterly disgusted with William (main panty melting character) because of what he was doing. I found myself wanting to tell him…
But later after the story continued to pull me in even deeper I found my heart softening a bit for William and even though I still found him a bit on the crazy side, I decided that I liked it and I wanted him too….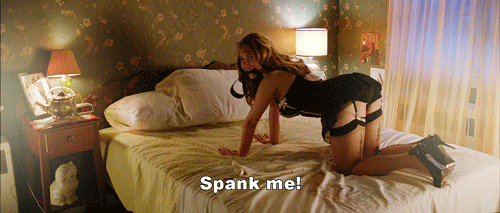 He is a complex character and there is a method to his madness and he brings you into his world and keeps you captive there until the very end. Over the course of the story I started falling in love with Number Thirteen (read it you will know who that is) because she started feeling things she didn't understand and started to question things that maybe she shouldn't question and slowly everything started falling into place.
All the characters have something in common they just don't know it and when things started coming to the surface and pasts start to come to the present my mouth was literally…..
Everything and I do mean EVERYTHING started making sense to me and started falling into place and when wants and desires were finally in front of my face to enjoy Bella threw us a curveball that had me fuming and screaming………..
My heart broke, my breath stopped and my hope dwindled. It was over and I was sad I felt like what I wanted to happen wasn't going to happen and I was sad. This is when the full picture, the full story of Number Thirteen starts to come out and you learn everything. Things you thought you knew you actually didn't. Things you may not want to know you find out and the story starts to take a turn that left me broken.
When the darkness starts to settle and the sun starts to shine my heart is once again happy and Bella leaves me saying….
This is my favorite book of 2014 and let's not forget there is another character you meet in this book – Ben…Oh Ben yes you will love him too and a birdie told me that maybe Bella might possibly give us Ben's book and well I think that would be a wonderful idea Bella I say….
Get this book – like seriously – stop reading this flippin review and grab Number Thirteen and read it. Love it, live it, breathe it, drool over it (yes it happens)..Meet William, Number's 1 – 13, Ben, everyone. Like them, love them, or love to hate them either way Bella Jewel wrote an amazing story that I will never forget and to everyone out there who wants to read something different and unique and want to fall in love with someone who is damaged well that's easy it's Number Thirteen….