SYNOPSIS
One text can change                                               everything.
Honor Calhoun never thought her life would ever be like the books she writes for a living. One morning while out for a run, she learns not all bad things are plots in novels. Some horrors can actually come true.
She faces off with a persistent attacker, holds her own, but in the end is taken hostage and thrown into a hole. In the middle of the woods.
But Honor didn't go down there alone.
She took her kidnapper's phone with her. With a spotty signal and a dying battery, her hope is slim.
Nathan Reed is an active duty Marine stationed at a small reserve base in Pennsylvania. All he wants is a calm and uneventful duty station where he can forget the memories of his time in a war-torn country.
But a single text changes everything.
Nathan becomes Honor's only hope for survival, and he has to go against the clock, push aside his past, and take on a mission for a girl he's never met.
Both of them want freedom… but they have to survive long enough to obtain it.
***This is a new adult contemporary novel and contains sexual content and graphic language. It is not intended for young adult readers.***
Ena's 5 Star Review
Wow oh Wow! Text was nothing I expected. I was looking forward to a flirty, sexy, romance and I got something so much better. Hot Marine – check….Badass Independent girl – check…Intense, suspenseful plot – check…An amazing, sexy, suspenseful, steamy, oh my god what just happened book – check, check, check, check, and check! I was stunned and I found myself not being able to put this one down until the very end.
In the beginning I was introduced to our Marine Hero himself Nathan Reed…Quiet, sexy, Marine, with demons that can't seem to leave him. He is your all American hero and I wanted to explore his yumminess. He is a fighter but yet he is a lover too. Confident and sexy he will do anything for anyone and will help whenever he is called on. He doesn't stop until he destroys the enemy and he is getting ready for the fight of his life. Nathan Reed is all man and left me….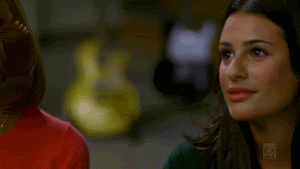 Honor Calhoun is an independent badass chick and I absolutely loved her. She is confident and determined and doesn't give up when she wants something. She will fight harder than most and always looks at the bright side of things. She likes her solitary life and is okay being alone. She likes peace and quiet. Sometimes being alone and living the quiet solitary life that Honor loves isn't always the best. When an unforeseen incident crosses paths with Honor she finds herself thrown into anyone's worst nightmare with no saving grace. The twist to this story left me saying….
I can't say enough about Honor – she amazed me with her strength and determination not to give up. She is the true definition of a fighter and her strength left me in awe. The instant chemistry between Nathan and Honor was anything but innocent there was something between them two that kept pulling them together. Everything happens for a reason and there was a reason that Nathan's phone received a text that set everything into motion.
I can't say enough about this book – I typically don't read suspense romance but oh gee whiz I think Cambria just hooked me. It's so refreshing to read something different. You still have all the same elements of any of romance like….
And of course there is this…
Oh I can't forget about this….
There was so much action and twists and turns in this story it left me captivated, Cambria brought a new meaning to Romantic Suspense and I just wanted more and more and more. Because not only did we get the romance, sexy, steamy elements we all love she gave us so much suspense!
The rollercoaster started with…
There were times of this…
And my heart was pounding out of my chest with times like this….
Can Nathan get to Honor in time to save her? Will Honor fight long enough to have a life with Nathan? Everything happens for a reason and one Text will change their lives forever.
Text had it all – crazy sexy hero Nathan Reed, strong determined badass Honor Calhoun and all the twists, turns, and steams that makes a novel wonderful. If you are looking for a different romance that has suspense thrown in the mix that makes for a kickass read than you need to read Text.
My very first Cambria Hebert read and it will NOT be my last! Now I need to catch up with all her novels she has out now!