Synopsis
Caleb Allen was your typical boy next door.  Growing up in a prestigious suburb of Los Angeles, he lived a life most only dreamed about.  As one of the original Moretti men, he caught the eye of countless women with his clean cut good looks and chivalry.  But behind closed doors, he commanded attention, becoming a dominant force that was anything but timid.
After a misunderstanding that jeopardized the wellbeing of the group and a near fatal accident that nearly cost him his best friend, Mark Moretti, Caleb was determined to become the loyal and devoted man he had been in the past.  The minute Dr. Jena Turner stepped from the ICU with news of Mark's condition, Caleb's world spun off its axis.  Several chance encounters only deepened his desire to make her his. He longed to prove that the life he preferred was one of pleasure and passion. 
But, Jena Turner has a secret that haunts her.  Hiding from her past, a simple moment in the heat of passion sends her running in fear.  An unlikely confidant can either push her back into Caleb's arms or give him a taste of his own medicine.  Can Jena step into a lifestyle that reminded her of the darkest day of her past? 
Broken and defeated, Caleb questions everything he knows about love.  Can he prove to Jena that love is worth the risk or will he watch her walk out of his life forever? 
Taming the Boy Next Door is the third novel in the Moretti Novels by MJ Carnal.
Ena's 3 1/2 Star Review:
The third novel is the Moretti Series. M.J Carnal takes us on a fun and flirty ride with highs and lows as we learn more about the boy next door himself, Caleb. The one thing I enjoyed about The Moretti Novels is each book is based on a different character. It is not necessary that you read all of them but encouraged to get more background stories on all the characters.
Caleb is all male muscle and sex appeal. Gorgeous from head to toe – he will leave you panting and begging for more. First falling in love with Sophie he lost her to Mark and never thought he would feel like that again. He doesn't see himself settling down with just one woman. Watching his friends around him settle down he truly feels lonely and truly wants to find his forever but doesn't think it will ever happen. His Adonis like qualities make him every girl's wet dream and had me wanting too….
After tragedy strikes the Moretti gang Caleb comes face to face with Dr. Jena Turner who on the outside looks like a good time but on the inside is a broken girl. The chemistry is there, the sexual vibes that bounce back and forth between the two cannot be denied and Caleb see's the next merry-go-round that he wants to ride on. Dr. Turner has a history and past that she keeps hidden from everyone and can never truly open up to anyone. Her only focus is her career and she doesn't have time nor want anything to do with the opposite sex and the things that come along with that. Although instantly feeling the connection that Caleb gives off she has to stay far away and something about her pegs Caleb's interests and he is always up for the challenge.
"I love that I do this to you." He spread her moisture onto her clit. "This is mine. No one else touches this."
Caleb is very different in the bedroom. He needs the control and needs to dominate and knowing that scared Jena because of her past. Deciding that she is ready to try she focuses on the pleasure that Caleb offers and is thrown into a pleasured filled dream that she never imagined. There is a little bit of….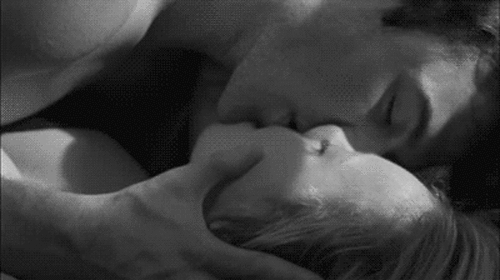 And then Caleb shows his kinkier side with quite a bit of….
Their relationship is a sexual whirlwind masterpiece that starts to blossom into something much bigger. Something neither one of them expects but can no longer deny. Everything seemed to be going smoothly until one fateful night when a single act triggers the demons that Jena keeps buried inside to come to the surface leaving her paralyzed with fear.
"I'd kill for you, J. I'd lay down my life for you. You are everything to me. Don't you dare forget that."
My heart broke for Caleb because he finally came to realize exactly how much Jena meant to him and not knowing what caused her to run he broke him. The devastation that her running caused him left me ready to….
After being gone for weeks the whole gang, including Jena, is thrown back together and all the feelings that Caleb tried to bottle up and hold instead come racing to the surface. He knows he has to let her go because there is so much about her that she isn't willing to share. Caleb is torn between risking it all again trying to get her to open up to him and get her back and walking away to protect his heart.
Will Jena run again? Run away from the man that loves her more than anything? Will Caleb finally realize that he can't hold onto something that was never really his in the beginning? Or will Jena finally open up to Caleb letting him in all the way and giving them the future that they both deserve?