Synopsis
"I will do anything to make her MINE." —Remington Tate
In the international bestseller REAL, the unstoppable bad boy of the Underground fighting circuit finally met his match. Hired to keep him in prime condition, Brooke Dumas unleashed a primal desire in Remington "Remy" Tate as vital as the air he breathes . . . and now he can't live without her.
Brooke never imagined she would end up with the man who is every woman's dream, but not all dreams end happily ever after, and just when they need each other the most, Brooke is torn away from the ringside. Now with distance and darkness between them, the only thing left is to fight for the love of the man she calls MINE.
Ena's 5 Star Review
"You're blinded because you're mine." "No. I see because I'm yours."
Mine is a continuation of Real and picks up where Real left off. You will be taken along on the journey of everything that is Remington "Riptide" Tate and Brooke "Firecracker" Dumas. During Mine you will see how their relationship will grow stronger and the struggles they will find themselves in together. It's a story of never giving up and fighting for what you want no matter the sacrifices. A journey of love and heartache but in the end what doesn't kill you only makes you stronger. Remington was only looking to be accepted and loved for who he is, he wanted to be Brooke's Real and he wanted to she wanted to be his. Beautiful, magical, raw, emotional story about never giving up and pushing through the struggles that life will always throw your way.
Remington again is one of those characters that you can't help but fall in love with. Even though life has dealt him a shit hand he took what he was good at and made a name for himself. He never tried to fit in because he knew he would always stand out. Struggling everyday to overcome his past and make his future brighter sometimes he felt like he was at the end of his rope and he didn't deserve anything. When his days were covered in black he didn't feel anything at all. He was a shell of a person and it broke my heart. He didn't see what everyone else around him saw. He is bright, funny, strong, and determined and never gives up. He pushes forward when people are trying to pull him down. He never knew what love was until he had Brooke and he isn't about to lose her again.
"Then don't fucking tell me you love me and leave me. Don't fucking beg me to make you mine and then run the first chance I'm not fucking looking….."
Remy is still Remy all sex on a stick and he will make your mouth water even more. There is something sexy about a messed up man who is very much alpha and knows all the places to touch you. There is something about him that will always make you beg for more. He knows exactly what he does to Brooke and he will always take care of what is his. I can't explain what Katy did in Mine but Remington was very much a sexual beast and he seemed more sensual in this book, like he was afraid at every turn Brooke was going to leave him. He took care of her in ways like this….
But we all love our naughty Remy the one that takes he wants and gives just as good. I loved alpha Remy and when he came out in Mine it was so wonderful to read. The times he need Brooke the most and only she could cure him he got her like this….
And in those moments Remy had me doing….
Remington has his demons and they just always seem to be popping up. From protecting his girl to struggling with his black he struggles in Mine. My heart melts for him and breaks for him. He feels defeated a bit and it's utterly devastating. He wants to fight but I thought that maybe he thought he was losing the will to fight. He will touch your heart and make you broken for him…
All I wanted to do was love Remy hard with all his demons, his black, his blue through everything I wanted him to feel loved and wanted. He is such a complex man that all I wanted to do was…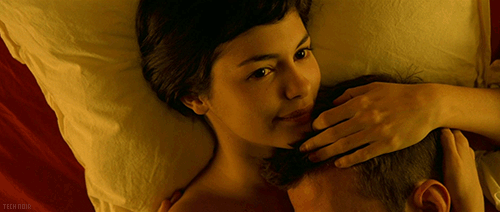 "You," he says, his voice terse and commanding as he drags his wet thumb across my lips, "are going to love me until I die. I'm going to make you love me even if it hurts, and when it hurts, I'm going to make it better, Brooke."
When a situation happens that will separate Brooke and Remy will they be strong enough to make it work? Will they last? Or will Remy be the old Remy when his world is black needing the distraction of cheap woman? Is Brooke strong enough to fight for what she wants when there is so much at risk? Or will Remy continue to fight everyday for what he wants and always protect was his?
And I need to accept the face that loving him might break me. Over and over, loving Remington is going to break me. ~ Mine by Katy Evans
Katy Evans does it again with Mine. There is so much more we learn about Remy and his life in this book. You will get to know him on a deeper level that will leave you falling in love with him all over again. There isn't anything pretty about this book – but it's so very real and you can't help but love that about it. You will find yourself craving for more of Remington Tate. Mine is a beautiful love story about accepting someone for who they are and loving them harder anyway. It's about learning to let go of a past you can't change and accept yourself and realize all the wonderful beautiful things you have to offer to the world and Katy did an excellent job getting that message across.